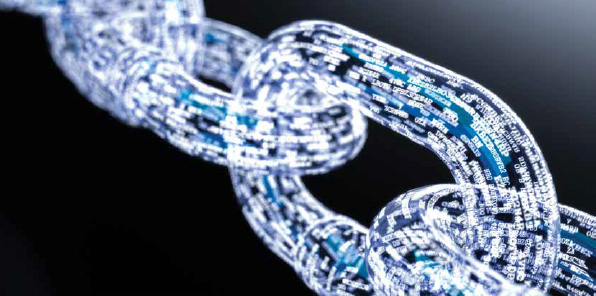 Hong Kong-based gaming innovator Alphaslot wants to use tokenization to expand casinos' customer segments and bring the social, eSports and land-based gaming worlds together.
If innovation is the key to expanding the global gaming player base, then Hong Kong-based blockchain start-up Alphaslot could well be about to initiate something big.
Using tokenization as a means of linking multiple gaming verticals, Alphaslot is a distributed blockchain-based computing platform and ecosystem that supports industrial-scale gaming applications by connecting multiple blockchains synergistically.
"One of the main problems operators are always talking about is how to attract new players," says Chan. "Then when they are there, how to have those players stay longer on the casino floor because they are enjoying the experience.
"This is what we are looking to achieve with our work – increasing the customer base by attracting new players via tokenization of the casino floor."
The basic concept behind Alphaslot is simple. Recognizing the increasing popularity of mobile gaming, Alphaslot will offer a range of gaming verticals – be they social games, slot machine games or PC and console games – in which players can earn SLOT tokens for their play.
These tokens can then be used in a range of different ways, such as in-app purchases and enhanced playability options. Most intriguing however, Alphaslot will offer linked slot machines on casino floors, allowing players to utilize their tokens for live play wherever the Alphaslot blockchain network is supported, much like current casino players use loyalty points.
"This adds a new dimension to casino entertainment that has never been there before and it will definitely attract new players who don't necessarily play blackjack or baccarat or even slot machines," Chan explains.
"Because of this new entertainment, they will join in and try out the casino floor to play these games. For those players who are already playing games, it actually increases time on device for the casinos. This is the fun part of the tokenization of the business.
"Whether people are on the casino floor or playing at home, to actually get some tokens back in their pocket is fun for them."
Perhaps most innovative of all is the manner in which Alphaslot will utilize blockchain technology to blur the lines between social gaming, casino gaming, eSports, PC and console gaming among others. Adopting a decentralized ecosystem that allows for a fully independent marketplace, players across all of these verticals would be free to buy, trade, borrow or exchange tokens for use in whichever games they prefer. There is even the ability for certain in-app purchases made in one game to be used in many others.
"The token itself doesn't just get you a meal in the casino but you can actually use it in games, enhancing the player experience," Chan says. "Whether you're playing in the casino or on your mobile at home, you can purchase all sorts of in-game accessories, so on a slot machine you can perhaps control the speed of the spin or you can add new entertainment elements.
"In the 'Fish Hunter' game (developed by TGG), for example, you can actually freeze the fish, bring in additional fish or buy a bigger cannon to improve your chances of shooting the fish.
"You can even use the tokens to buy a new avatar, like a monster you can carry around on your mobile phone and use on slot machines in casino games. The avatar can be transferred to and used on any games available on the Alphaslot platform.
"There is also the possibility for casino operators to add their own elements that are unique to their casinos in order to attract players. Think of Pokémon Go where people have to go to different locations to find different types of Pokémon – they went crazy for that game.
"Imagine one of the major Asian casino operators having their own unique token or avatar that players can only mine from there, or at certain times during a promotion. It is a very effective way to implement this sort of CRM (Customer Relationship Management) and it adds a new dimension that wasn't available before."
However, what really separates Alphaslot from the crowd, according to Chan, is the platform's interchangeability.
"You can jump from one eSports game to another eSports game, then play at the casino, then jump back into the mobile games and then into eSports again," he explains. "Along the way you can acquire accessories that will make your gaming experience better. Some of the accessories will be interchangeable between games too – they will be inter-related with each other which brings a new dimension to gaming.
"It is all linked so the next time you come back – not even necessarily to the same casino but to another casino in another destination – you will still be able to play using your tokens. To make it more interesting, the casino operator can add in their own elements that are unique to their casinos in order to attract players.
"And of course the longer you play the more tokens you get."
So just how long before Alphaslot becomes a reality?
Although imagined only last year, the company has wasted no time in initiating development and is currently working closely with Professor Joseph Chan from the University of Hong Kong Faculty of Business and Economics on its blockchain infrastructures.
"We expect that by next year we'll be able to overcome the technology challenges such as security, efficiency and speed of transfer," says Chan. "Once that's done we'll be ready for the market in mid-2019."
– Source: Ben Blaschke, ASGAM (Wednesday 31 October 2018 at 19:03)