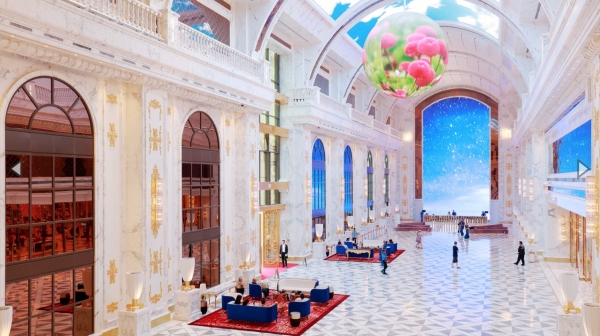 Imperial Pacific International Chairman Mark Brown says the company remains on track to meet its deadlines for completion of Imperial Pacific Resort, despite being forced to lay-off staff and reduce operations in the wake of the devastating Typhoon Yutu that struck Saipan last month.
Responding to inquiries from Inside Asian Gaming, Brown – who returned to his former position with the company in October just nine months after previously stepping down – insisted that "timelines, as long as there's no other major disaster, will all be kept."
Explaining IPI's long-term plans in more detail, having earlier this year had its 31 August 2018 deadline for completion of Imperial Pacific Resort extended for two-and-a-half years until 28 February 2021, Brown added that "construction still continues to move forward and the Casino Control Commission is well aware of our schedule."
The immediate focus, he said, is on completion of the facility's Beach Resort hotel – a separate VIP building along the beach front that includes 15 Paul Steelman-designed villas. Once done, work will move back to the resort's main tower and completion of its 324 suites.
However, Brown re-iterated that IPI was left with little choice but to cut back on staff levels for the time being as Saipan continues its recovery from the impact of Yutu.
"Because of Typhoon Yutu, we are seeing a dramatic loss of business and staffing levels need to be adjusted," he told IAG.
"The island is coming back as much as it can and some flights are starting to return this coming week. But our staffing levels, as it's affecting the entire island, had to be brought back in line for us to move forward and be successful."
– Source: Ben Blaschke, ASGAM (Thursday 29 November 2018 at 04:07)